Cooly Fan is designed to SAVE YOU TIME!
It RAPIDLY COOLS DOWN YOUR FOOD OR BEVERAGE item!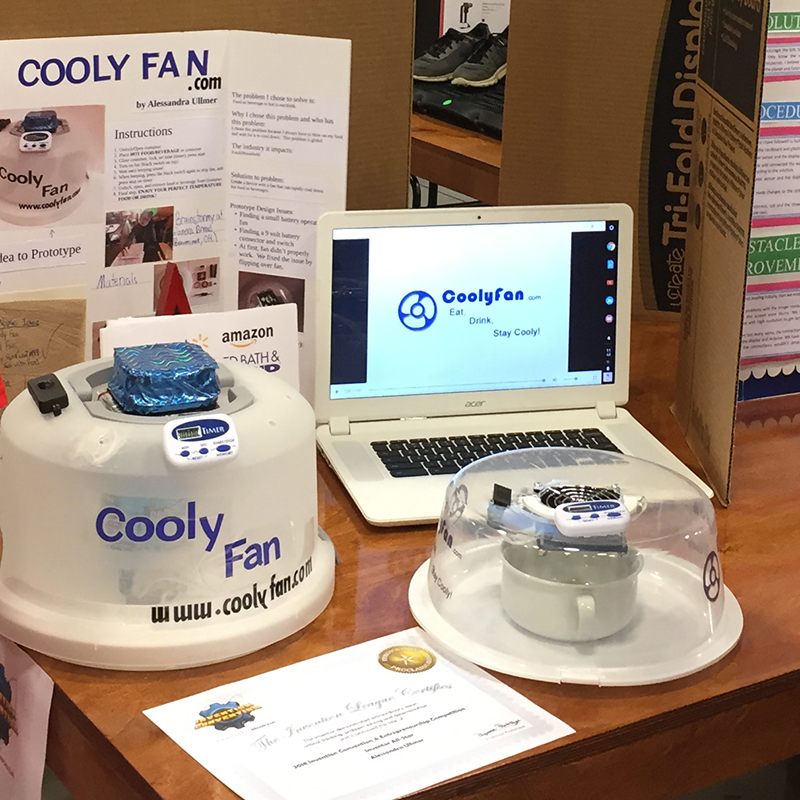 Hello! My name is Alessandra and I am the inventor of Cooly Fan.
In 2017, at the start of my 4th grade school year, I was informed that my class was going to hold an invention competition. The top winners would advance to the state event.
I knew that I wanted to focus on a product that would save people time (i.e. kitchen microwave). While having lunch with my father at Panera Bread, an idea came to me about creating a kitchen appliance that was the exact opposite of a Microwave. Instead of heating the food it would cool it down. As many great achievers and inventors have done in the past, I drew and described my invention idea on a napkin.
My invention was chosen as one of the winners to advance to the 2018 Ohio Invention Convention & Entrepreneurship Competition in Columbus, Ohio.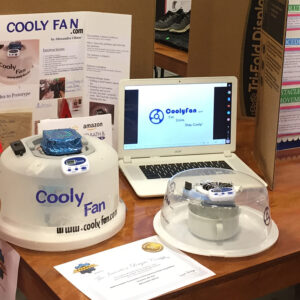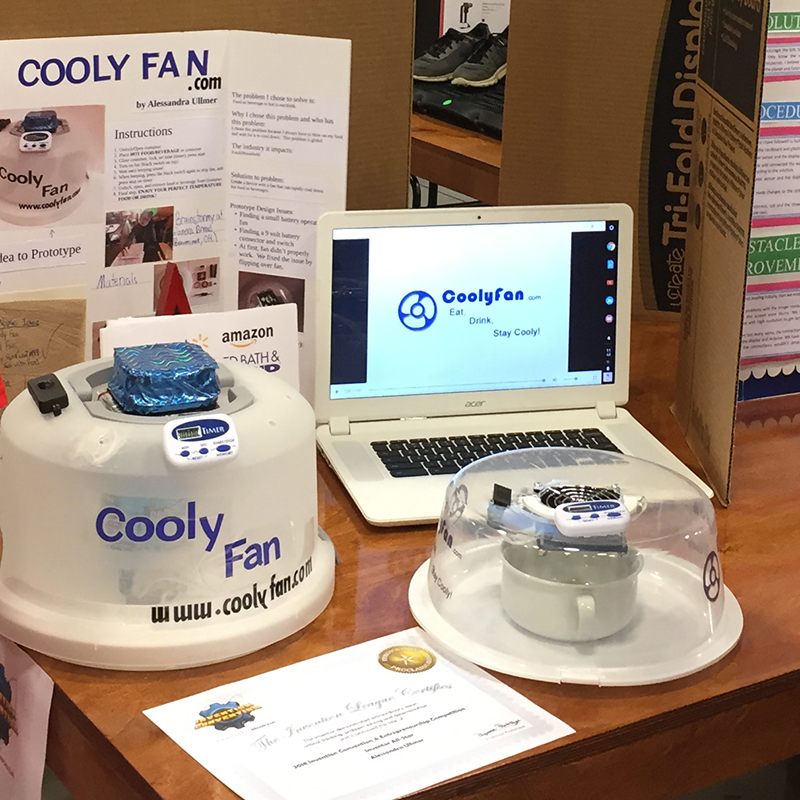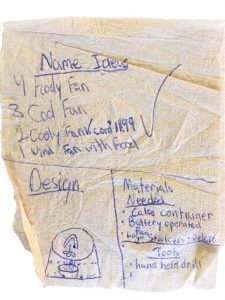 Exact Opposite
of a Microwave
Cooly Fan was designed to rapidly cool off any food or beverage that is way too hot to eat/drink.
Cooly Fan works by circulating cool air inside a special engineered container.
The container has a powerful battery operated fan and precision drilled holes throughout that allow the hot air to escape and the cool air to remain and circulate.
The final result is a perfect temperature food/beverage to ENJOY!